Balls of Steel
What is the ijji Reactor? MOTHER FUCKER!!!
Edit
The ijji Reactor was released in August 2009, and it is basically a new launching service that allowed players to start ijji games easily and faster. The Reactor main features, as described on the ijji Reactor page, are:
Desktop Launching- No need to access the web to start the game. Just double-click the Reactor icon on your desktop in order to quickly launch your favorite game
Fast and easy way to install games- Install the Reactor to quickly and easily set up all ijji games (Except for Card & Board games and mini games)
Identify games installed on your computer- You can see what ijji games are installed on you computer with a glance
Information of major issues in a game- View announcements and events easily before accessing the game
ijji Reactor Guide
Edit
How to Access the Reactor
Edit
1. Depending on the preferences you selected during installation, you can find the "Reactor" icon on your PC's desktop or in the Windows taskbar (quick launch icon).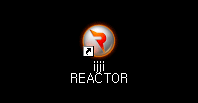 2. Click on the icon to launch the Reactor's login window.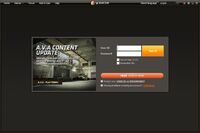 3. Enter your ijji User ID and Password to access Reactor.
How to Install and Execute Games
Edit
1. Select your preferred language.
2. The Reactor shows you which games you currently have installed. If you would like to play a game listed as "Not Installed", click on the game title.
3. The game's page will load within the Reactor. Click the "Download" button to begin installation of the game files. You can choose where to download the game files.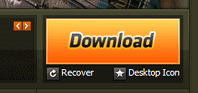 4. Click the "Game Start" button to launch and play the game!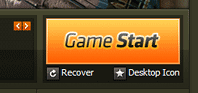 Where do I Download the ijji Reactor?
Edit
To download the ijji Reactor, click here.
ijji Reactor FAQ
Edit
1. Clicking links in Reactor opens Internet Explorer windows
"Unfortunately, Reactor will only load ijji.com links (Forums, Add G Coin etc.) in your PC's Internet Explorer browser. We are currently working to resolve this issue in order to accommodate users that do not have Internet Explorer set as their default browser."- Official ijji Reactor page
2. Internet Browser Changes
"If you attempt to launch an ijji.com game from an internet browser other than the one you installed Reactor on, you may be asked to reinstall the Reactor application. For example, if you download and install Reactor from FireFox and then attempt to click "Game Start" from Internet Explorer, it will not recognize your installation of Reactor and may ask you to download it again. Please install Reactor and launch all ijji.com games from the same browser.
We are currently working to resolve this issue; however, at this time please install Reactor from your preferred browser in order to avoid this issue. Furthermore, we suggest clicking "Game Start" from the Reactor application from now on."- Official ijji Reactor page
3. How to Uninstall Reactor
"If you receive any reactor errors or crashes please uninstall and reinstall the application. Start > Settings > Control Panel > Add or Remove Programs and Change/Remove "ijji Reactor"
Restart your computer and reinstall the reactor application.
Note: In order to download, install & launch ijji.com games, you must have Reactor installed!"- Official ijji Reactor page
4. I am having technical issues with Reactor!
"If you recieve any sort of technical issues with the Reactor, then please visit our Technical Help section."
ijji Reactor Technical Issues
Edit
As said above, if you receive any sort of technical issues with the Reactor, then please visit our Technical Help section.
All the credits (except for the last FAQ question) for this page go to the Official ijji Reactor page.
Community content is available under
CC-BY-SA
unless otherwise noted.